La bonne cuisine, notre passion, votre plaisir.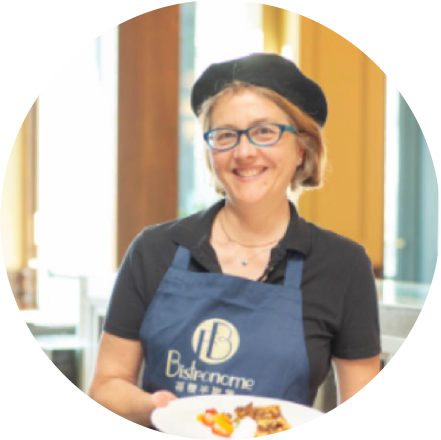 Isabelle- Delivering healthy homemade meals around Beijing
Although she is a busy mother, Isabelle loves cooking and baking. Additionally, she has been to Paris many times for summer cooking courses. She currently runs her own small cooking project in Beijing. Once a week, she personally uses the latest seasonal ingredients to make healthy meals such as bread, hot soups, snacks and sauces. She rides her bicycle around the city in order to let the busy people have a fresh, healthy and warm meal! Isabelle Justo, 52 years old, has been living in Beijing with her husband and their two daughters for 19 years. She has been traveling all over the world since her childhood. Isabelle and her family have visited various countries such as Germany, Spain, Vietnam and Algeria trying their local cuisines and discovering new flavors.
Florence- Promotion of both traditional and modern local recipes
Florence loves spending time in the kitchen together with her children and cooking local recipes, such as Pot au Feu, Petit Salé, Tourtière de Volailles or Tarte Tatin, which she learned from her mother and her mother-in-law. She also likes to develop and try new recipes with her husband for their restaurants. Florence was raised in a farm in the South of France. Her parents bred animals and grew vegetables and this is where she first fell in love with cooking. She married a Chef thirty years ago and they both run a hotel and two restaurants, one of which has a Michelin-star since 1999.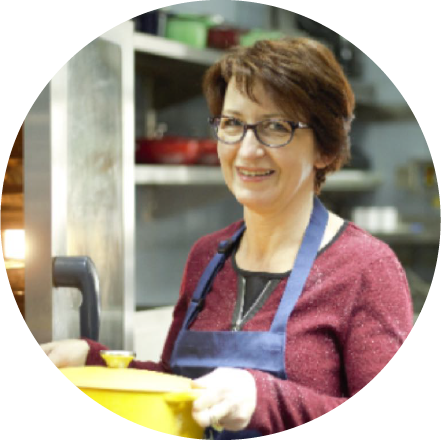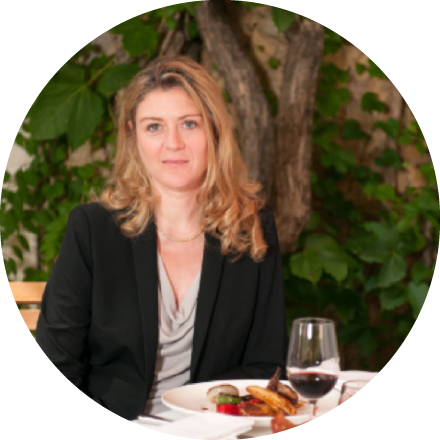 Catherine- Showcasing authentic French cuisine and the art of sharing
Mother of 3 children and wife of a Michelin starred chef for 25 years, Catherine has been immersed in gastronomy since her childhood. Little niece of Monsieur Jean Rougié, "the inventor of Foie Gras" and a great lover of China, Catherine has always loved the Restoration and the Art of Sharing. Accustomed to large family banquets, Catherine had as a fixed idea to open her own restaurant to showcase French cuisine and promote local products and farmers.
  Sandrine- Passion for the Mediterranean cuisine and natural ingredients
Born and raised in Marseille, France, Sandrine has been cooking from a young age, learning recipes from her great-grandmother, grandmother, and parents. As soon as she could write, she kept notebooks recording her favorite food experiences, recipes and tips she gathered from friends, family, and chefs. She travelled extensively through Italy, Spain, North Africa, and later lived in the Middle East: all of this enhanced her love for the Mediterranean cuisine, its creativity, generosity, rich fragrances and flavors. Her style of cooking highlights the natural beauty of the ingredients, looking for interesting textures.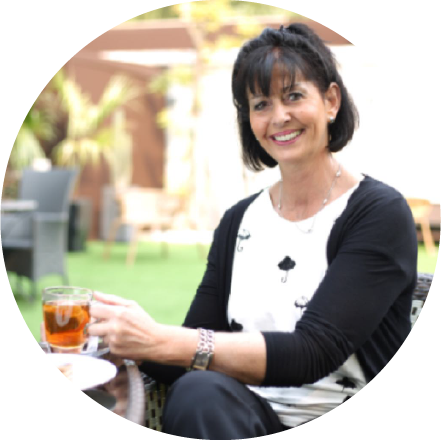 Josette- Fresh and seasonal produce source for renowned restaurants  
What a better way to celebrate French family life and home cooking than to invite a genuine French Maman into FB's kitchen. Josette, a grandmother and mother of two, will join FB this week all the way from France. She will share her deep experience as a fresh produce source for Michelin-starred restaurants, partnering with renowned chefs to supply their kitchens with the very best ingredients. The youngest in a family of six, Josette started cooking at the age of 13. Her style is inspired by her mother's and her mother in law's Mediterranean influences.